Ross is a Rugby Warfare athlete. He joined the team in October 2016. Check out our range of rugby clothing here
How did you start playing rugby?
I played football first and that was my first sport until I was 12, that's when I started to play rugby. I basically lost interest in football and I always loved rugby, my father and uncle also played rugby.
Interestingly, my dad wanted me to play football as he loves football! I played in goals in football then started rugby at under 11s.
Why did you stop playing football so early?
Only so much you could do in goals! So much more to do in rugby, more skills and more fun and appealing!
Were you gifted in school or worked hard to be where you are today?
I was a good player. I was a bit bigger compared to the others. As I went through secondary I became quite small and they became physically bigger than me at 16-17 then I eventually caught up.
Were you always in the back-row?
I started off in the backs, played flyhalf, centre and then full-back. I only started playing in the back-row when I moved to Hartpury college. I played full-back at 16 years old.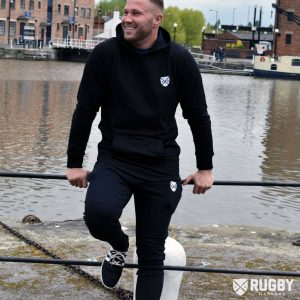 Did you prefer the backs or the back row?
When I got bigger, I preferred the back row to be involved more with the game. I just liked being in the game more.
Any boys from school boys that came through the same time as you?
Sam Davies. Played football with me first too! Nicky smith, he played at a young age with me.
Did you always feel you were going to make it in rugby?
A lot of things are natural. You can only improve so much naturally but you need that extra step to push yourself further once you hit 16s onwards. Time put into training over natural talent when you mature is definitely key.
Did you ever lose motivation?
Under 14s 15s 16s, I lost interest because I wasn't as good. I didn't think I was going to make it. I was going to finish school and work for my uncle as an electrician. Then I got the chance to move away to a sports college and put my main focus on that. I surrounded myself with people who wanted to be as good as me, that definitely helped at the sports college.
Surround yourself with the right people! You also need to motivate yourself but I felt that being around the right people definitely helped. I needed that change. Some boys can do their own thing and motivate themselves at all times.
How/Where did you get your pro debut? Talk us through it
First pro game I was 18 years old with Gloucester. LV cup vs the Ospreys, which is where I'm from so that was nice! LV cup is a chance for teams to give younger players a chance. We lost that game, but that first experience is always a nice feeling at a young age.
Did you play well?
My opposite player was a big Samoan at the time! He was a scary bloke ha! He was a bit older than me but it was nice to put on a first team shirt. Felt good to be given a chance. I didn't play too well in the game but I did show bits in that game.
You played for England U18s and 20s. What made you change to Wales?
England was the first to give me an opportunity. It was something I couldn't turn down. I was born in England but moved to Wales when I was 2.
So you played well, then the Welsh set-up came and wanted you? Did England want you too?
I didn't have too much talk with the senior English squad. Welsh senior squad gave me a chance and I took it.
What were the first 2 years like as a pro?
It was tough. Training every day and my first senior year for Hartpury RFC. I thrived in that environment playing against older people. You show what you can do at that level playing against experience and quality.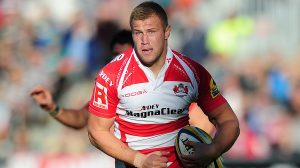 Training is a huge factor of rugby, have you put on a lot of size since your pro debut?
I was 100kg coming into the Gloucester academy. My natural weight is 105-107kg. If I'm heavier than that then I don't feel as good. I feel everyone has their natural fighting weight. Nobody can tell you what weight you should be. You should be at the weight you feel comfortable at.
Has the gym helped you for rugby?
When younger it did, getting stronger in the gym and good diet did help. You don't have to be massive to play rugby! Working on speed is important and your weight and size will come from the years of training.
You shouldn't get too down and out about how big you are, as long as you're doing your job on the field then you're set.
It's more about core skills to be the best and focus on power and speed, it's essential on the field.
November 2022 offer: You can buy any 3 items from our new range for £50 (saving you £25), We ship globally too. Shop here
Your Wales debut. Talk us through getting picked for Wales? What's the process?
I was sitting in a fast food restaurant and had a phone call from the team manager. I thought someone was messing around! I had to tell them I'd get back to them because I didn't know it was genuine!
You get told you will be named in a squad before it's announced, then it comes out on social media and in the press.
So how was the first training session and day?
It was nerve wrecking! It's like walking into a new school I guess! All the boys know each other due to there only being 4 teams in Wales and I was at Gloucester so came from England. The boys were great through!
Any initiations?
Yeah, a few minutes intro in front of everyone!
When was your first start?
Summer leading into the 2015 World Cup, friendly vs Ireland. I then got left out of the original world cup squad.
I was devastated thinking I was a one-cap wonder but luckily I got called back in and played a few games.
6 nations of this year, you started all 5 games. Talk about being a starter and the prep before games etc.
As a young boy, I grew up watching Wales and it's all I wanted to do. Putting on a shirt for a 6 nations game is a great feeling. I never thought to myself this is what I'd be doing. When I turn up and run onto the pitch, makes me smile knowing that I could be putting smiles on other people's faces like older players put a smile on my face when I was younger.
The Welsh anthem is one of the best in the world, how does it feel during anthem time?
You take it all in but you still need to keep the focus as it's very emotional and motivating.
Does the emotional energy from the anthem transfer into the first 5 minutes of the game for you? Some big hits happen in the first 5 minutes!
I have to take a minute or two to calm down a little and make sure emotions don't impact the game plan. We are all confident in each other with the plan and know we got to switch off from the emotion and understand the job. Emotion can cause mistakes and let the team down.
Do you find playing home vs away a big difference? Is it a huge advantage playing at home?
It shouldn't make a difference. It's a job we got to do. It's nice to get the home crowd but you can't let anything creep into you and affect your performance.
Have you ever seen a player on the pitch get affected from the crowd from the boos?
Some players can't deal with it as well as others. The pressure is definitely there, you need to be able to control yourself. It's hard to forget mistakes but you need to pick yourself up. Better players pull themselves through that.
Sports psychologists get used, do you find they have helped you?
My under 18s and 20s years it definitely helped me. I was getting into a bit of trouble on the pitch. I needed someone to give me a different view. Everything I do affects the team, I was a bit selfish when younger but now I understand that how I act impacts the team. Some people get help with dealing with pressure, it definitely helps.
How hard is it to learn from looking at games and seeing it on the TV when it's easy to see the space etc?
It's obviously very hard, you just need to analyze and look for minor things that made a big impact. You learn from the past and you can change it by one minor thing at a time.
When you played vs England and had a BIG game and it was clear you wanted to stay on the pitch. For me, if a player is on fire you shouldn't take them off. What are your thoughts on that?
I was obviously gutted, I felt I was playing well. You got to stick by the coaches through and their decisions. When you got a world class player like Toby coming on for you, you can't complain. I respect the coaches decisions, it's a tough one to call. I threw everything at England but it can't be changed, I was going off thinking I did all I could and was happy with myself in that game.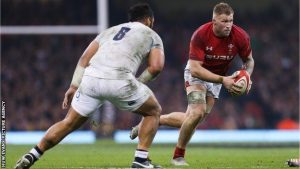 How did it feel putting in the big hits in such a big game?
It's definitely one of the best feelings for players in my position. Huge occasion and it made it even better. Putting in big hits can help the team too. Things like that impact the game.
What were the changing rooms like after the game vs England?
Very quiet for a while. But on Monday, looking at it as a group we just had to put it behind us and think about what went wrong. No need for much chat after a result like that, we know what went wrong, just takes time. No time to waste sulking over it, few days to brush it off and then go again.
Moving to nutrition, what's you typical diet like?
Each diet is different for different players. We do have nutritionists that give us as much help as they can. I can eat a bit more as I play a lot of games and train in the weeks so I need to maintain my weight.
Do you find it hard sticking to the diet?
I do, I do like treats. A bit of chocolate! Some players stick some don't. Try and stick to it as much as possible is key but if you can perform with a less strict diet then it does;'t matter, down to preference.
What about protein shakes/supplements?
We get it all through the clubs and very fortunate for that but it's more about the food and getting the calories in. It's great to have to help aid with muscle growth and recovery.
Big few months coming up, thinking about the Lions?
Concentrating on Gloucester at the moment, 5-6 games left and not thinking about it. I'd be very pleased obviously if I got the call-up but it's out of my hands. I just need to stay fit and play well and hopefully, that will be enough.
Note: He Got In!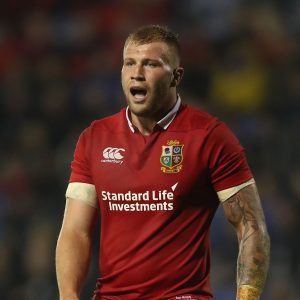 You're involved with Rugby Warfare – what made you come on board?
You approached me and I saw the ambition you had for the company and I was excited to what could happen with it and the rest is history. Ever since that day the company has grown every month which is great to see. It has huge potential!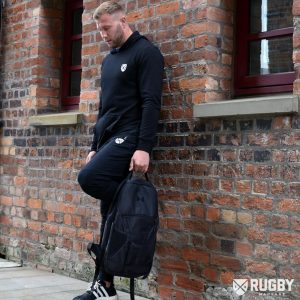 Any final tips and/or advice?
Just be confident in yourself. Don't be arrogant and just keep learning and pushing yourself as much as possible. Put in the effort and good things happen!
Ross Moriarty Highlights
P.S You can buy any 3 items from our new range for £50 (saving you £25), We ship globally too.
Use code "3for50" to apply the discount.