The menstrual cycle and its related physical and psychological symptomology can negatively impact daily life and activities, including absences from school or work.
In the field of sports, a 2018 study reported that 77% of elite athletes (332/430 subjects) not using hormonal contraception (HC) had negative side effects during their menstrual cycle; including pain (abdominal/back), cramps (abdominal/unspecified) and headaches/migraine.
PMID: 29283683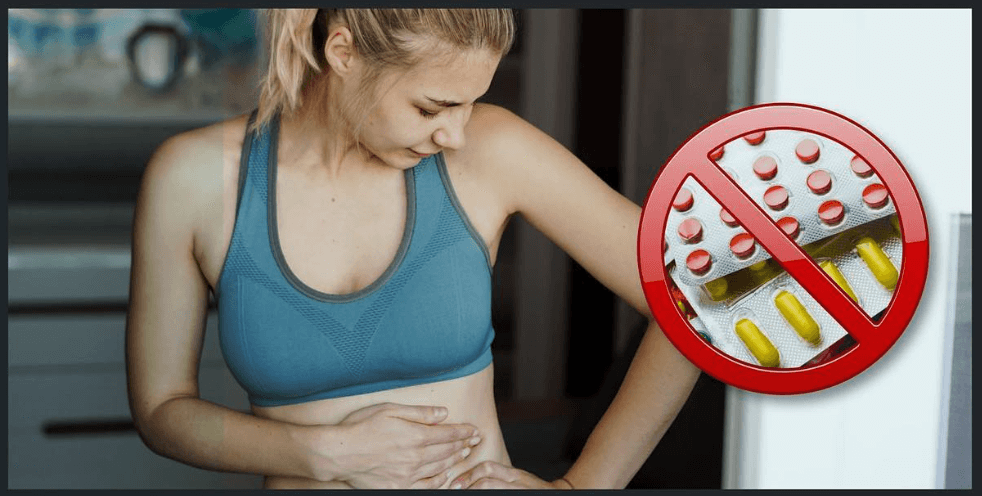 A 2016 study identified that half of elite British female runners and rowers (90 subjects) felt that their menstrual cycle had impacted their training and sporting performances.
Additionally, menstrual cycle dysfunctions such as heavy menstrual bleeding have also been found to impact health and thus athletic performance, with 37% of female elite runners and rowers reporting heavy menstrual bleeding.
PMID: 26901873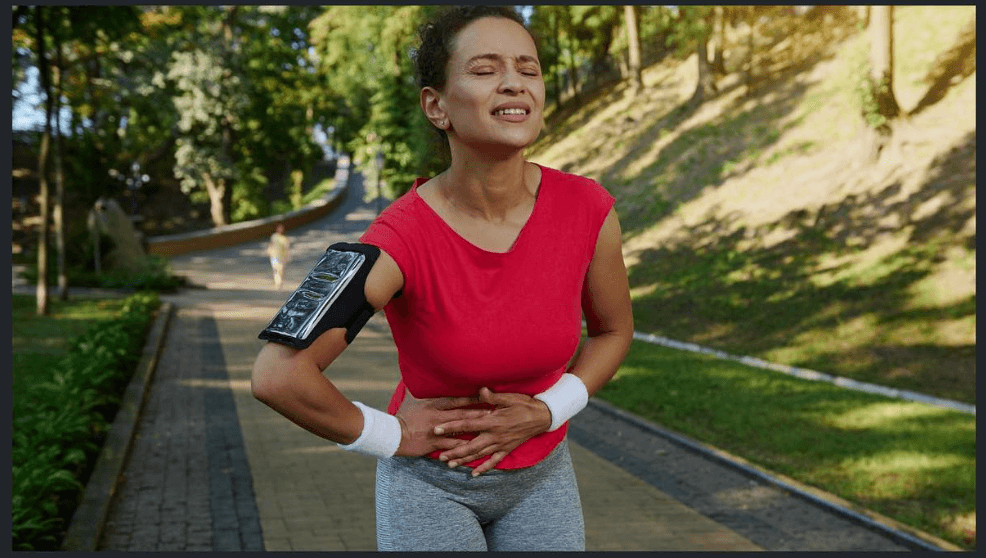 AIM OF THE STUDY
The aim of the study was to understand the current and historical menstrual cycle status, lived experiences and perceptions of the menstrual cycle in relation to elite athletic performance.
This will help heighten awareness and understanding of female athletes and their menstrual cycle, alongside providing opportunities to resolve issues which improve health, wellbeing and sporting performance.
EXPERIMENT
15 international female rugby players (average age: 24.5 years) participated in the study. They took part in semistructured, individually audio-recorded interviews.
Topic areas that were included in the athlete interviews:
Related medical records, Hormonal contraceptive history, Menstrual cycle status, Sanitary protection, Symptoms and discomforts.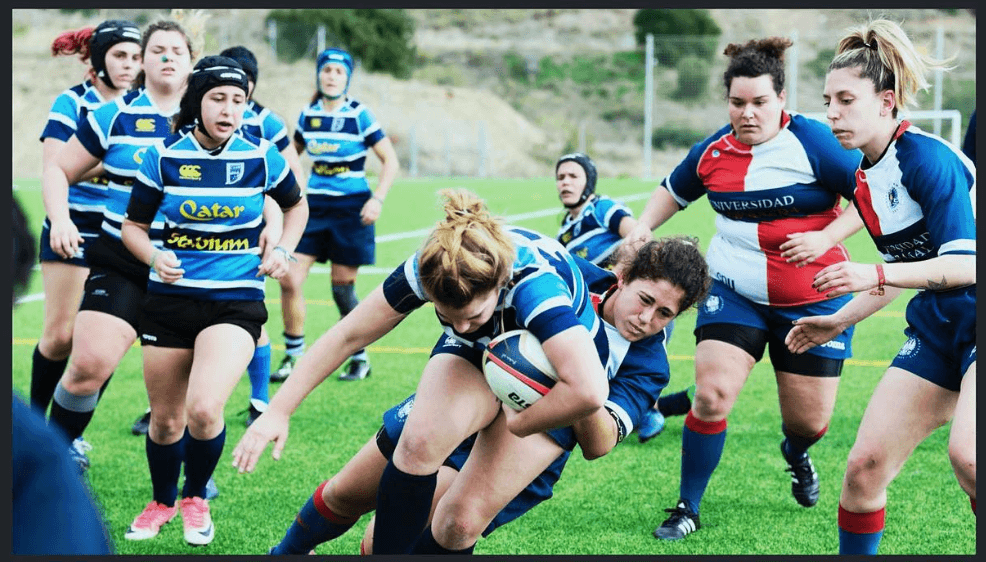 RESULTS
All interviews were recorded and transcribed verbatim (word for word). A total of 273 mins and 36 seconds of audio data was collected, resulting in a word document of approximately 37,376 words of transcribed text which is used for descriptive and thematic analysis.
Participants agreed the accuracy of their individual transcripts before analysis commenced.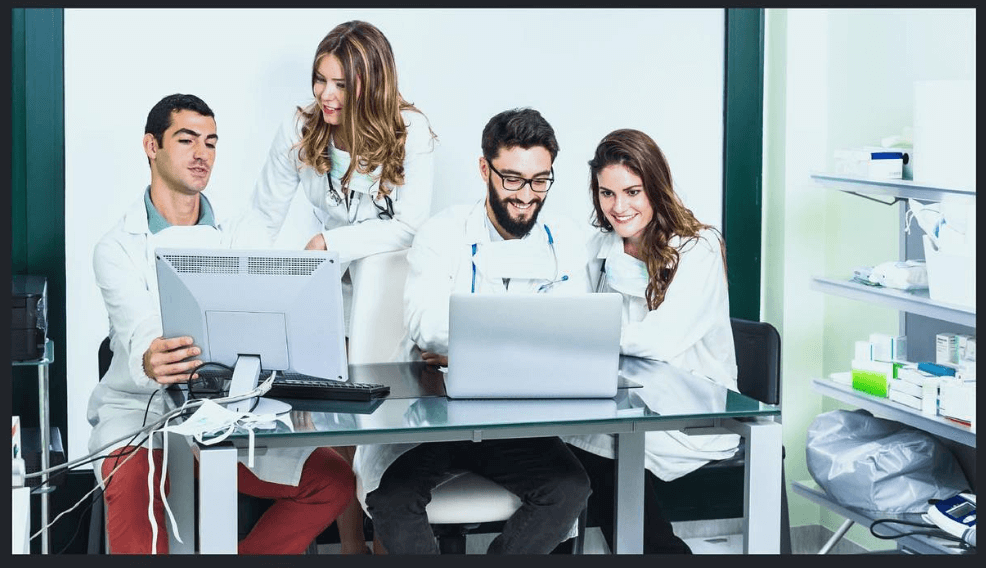 Almost all athletes (93%) reported menstrual cycle-related symptoms. 33% perceived heavy menstrual bleeding and 67% considered these symptoms impaired their performances. Two-thirds of athletes self-medicated to alleviate symptoms.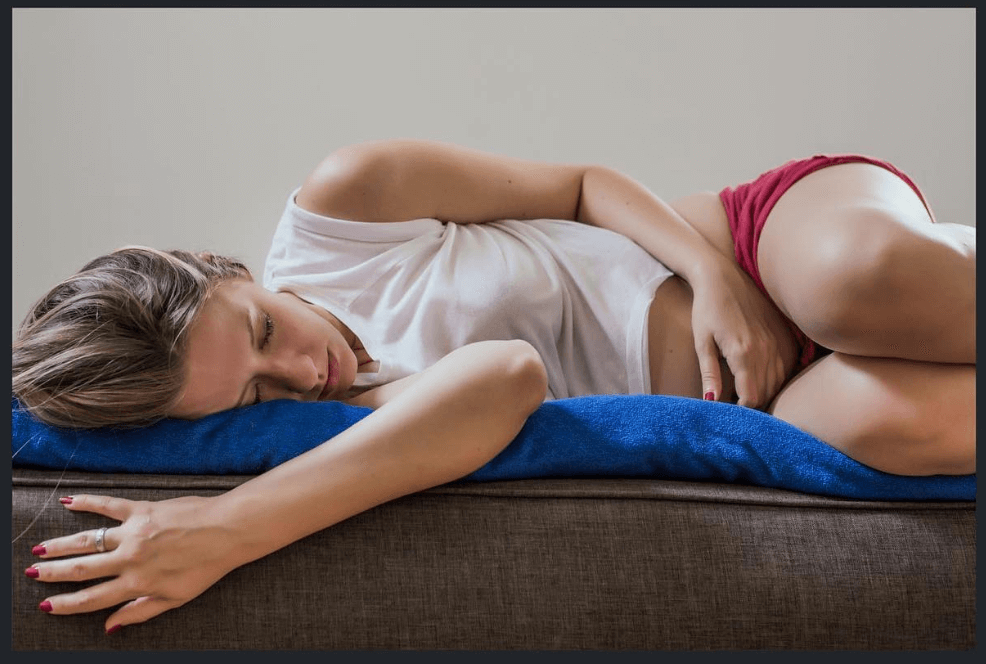 ---
Thematic analysis (involves reading through a data set such as transcripts) generated 4 general dimensions/ topics/ main ideas which were:
(1) symptoms: physiological and psychological menstrual cycle-related symptoms such as dysmenorrhoea, flooding, reduced energy levels, worry, distraction, fluctuating emotions and reduced motivation;
(2) impact: perceived impact of menstruation on different aspects of daily lives and performance including negative and neutral responses
(3) resolution: the methods/ approaches in dealing with menstruation-related concerns including accepting, or adapting and managing symptoms with self-medication or expert treatment;
(4) support: available support and comfortability in discussing menstrual cycle-related issues.
---
Practical recommendations for female athlete support teams with the aim of optimising health, well-being and athletic performance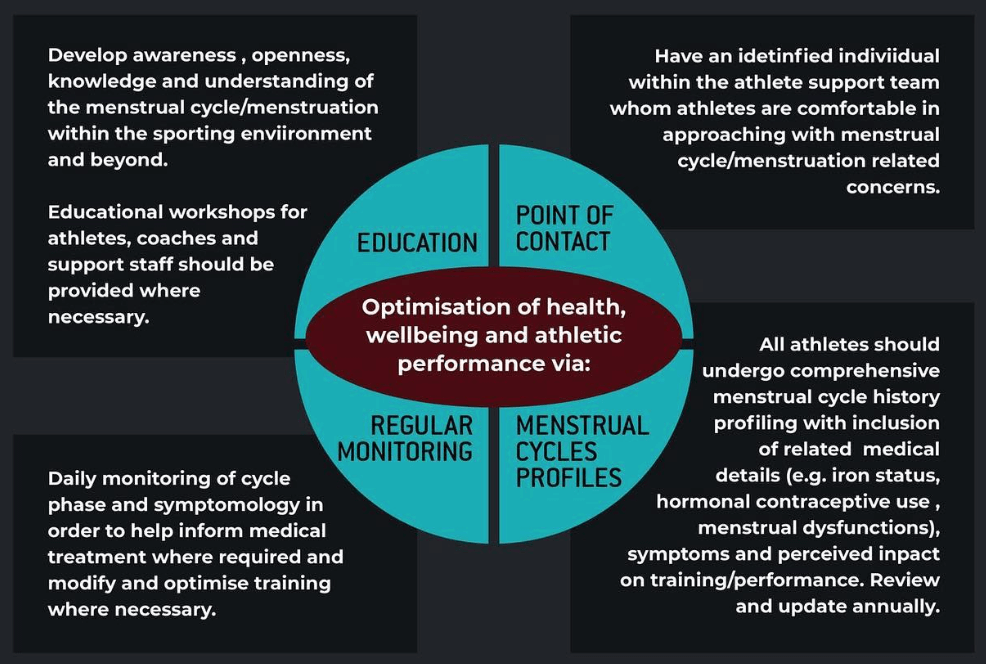 P.S You can buy any 3 items from our new range for £50 (saving you £25), We ship globally too.
Use code "3for50" to apply the discount.