In a day and age where most professional athletes start practising before they can walk, these rugby professionals prove that it's never too late to go pro.
Given the fact that most professional athletes in most disciplines have been practising for their entire lives, becoming a professional anything past 20 seems very far-fetched.
Countries that play top-tier rugby, like New Zealand for instance, focus on developing children programs that set a clear path towards becoming a professional player.
At the same time, because rugby union became a professional sport in 1995, there has been a huge movement towards the development of younger players, with the ultimate goal of producing professionals in the future.
Most players that end up as professionals tend to join teams that are affiliated to top-tier organizations in the mid and late teens, subsequently debuting at a professional level around the age of 18 or 19. Great examples of this are players like Sonny Bill Williams, Maro Itoje, TJ Perenara, and Mako Vunipola, just to name a few.
But, as the thought of a professional athlete breaking into the scene past his or her teens years become wilder and wilder, there is a group of professional rugby late-bloomers that are proving the old age stereotype is not always right.
In this article, we'll name 10 illustrious rugby players that didn't make it to the professional scene until after their early 20s.
Tom Court
Now a retired rugby union player, Tom Court is the perfect example of a player who started playing late in his life but still had a huge impact wherever he played. Court started out his athletic career as a shot putter, winning the Australian University Championship three years in a row.
He made the switch to rugby in 2004 at the ripe age of 24. Playing his first game for the Ireland A side just 16 months after taking up rugby, he retired after a successful career that saw him play 32 caps with Ireland and more than 200 total club games with the London Irish and Ulster among other clubs.
Mark Cueto
Currently second on the Premiership Rugby's all-time try scorers list, Mark Cueto made his professional debut for Sale Sharks in 2001 at the age of 22. More importantly, he took a hiatus from the sport between the ages of 10 and 17, which is often regarded as a critical stage for aspiring professional athletes.
After just four years as a professional, the England international guided the Sales Shark to a victory over the Leicester Tigers to becoming top-tier champions for the first time in their history.
James Coughlan
Irish 8-man James Coughlan made his first appearance for Munster in 2006 when he was 26 years old. Now retired, Coughlan also played for Ireland 7s and French club Pau among other teams during his 11-year professional career.
Semesa Rokoduguni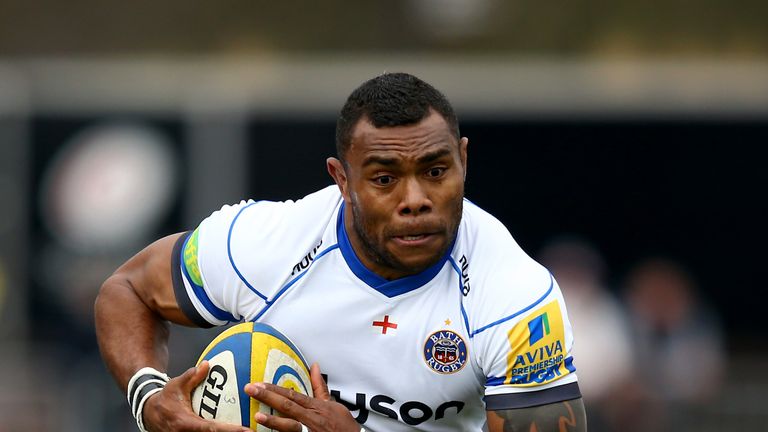 A lance corporal and British Army soldier, Semesa Rokoduguni made his professional debut at the stunning age of 25. Known as Roko, the Fijian-born English international plays for Bath Rugby Club, where he is known for his speed and ability to score awe-inspiring tries.
John Hayes
Another player to break into the scene at 25, John Hayes has appeared in more than 100 international games for Ireland and had a successful 13-year club stint at Munster.
Despite the fact that Hayes started playing late in his life, his size and natural skill for the game allowed him to overcome numerous challenges. In 2006, he helped Munster defeat, Toulouse, to win the Heineken European Cup at Cardiff's Millennium Stadium.
Innokenty Zykov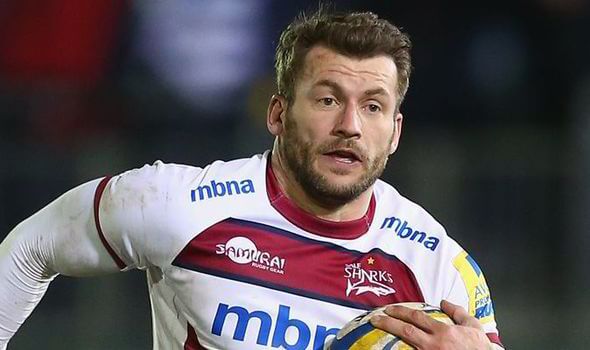 Rugby is a unique sport, but there are many disciplines usually produce efficient rugby players. One great example is Innokenty Zykov, the Russian ex-wrestler-turned-pro who has started more than 21 games for the Russian side since 2012. Zykov completed his crossover from wrestling at the whopping age of 31 after signing for Russian side Yenisey-STM Rugby Club.
Jérôme Thion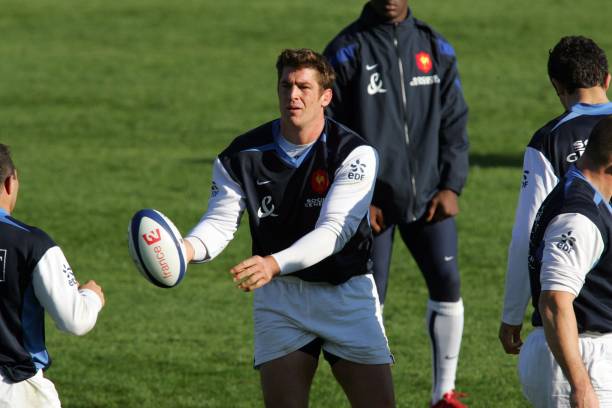 Not many teams are as memorable as France's 2006 Six Nations Championship team, which included late bloomer Jérôme Thion. The Frenchman made his professional debut for Racing-Metro in 1998 at the age of 22. Once a basketball player, Thion switched over the rugby late in his life and continues to play at a professional level today for Biarritz Olympique.
Luke Romano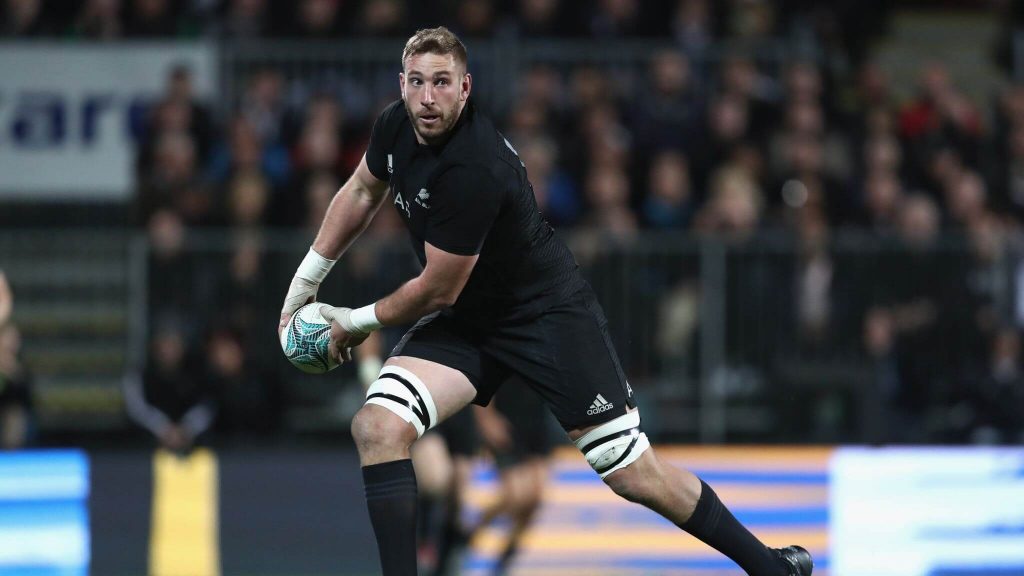 Luke Romano is a second-row man currently playing for the All Blacks and Crusaders. However, in 2009 at the age of 23, Romano only dreamed of being a professional rugby player and struggled to even do a chin up.
Considered as a key element of the 2015 Rugby World Cup Championship team, the All Blacks forward made his professional club debut at 25 with the Crusaders. And, besides being an inspiration for aspiring professionals, Romano is an excellent example of loyalty and he still plays for his first pro club today.
Mike Ross
Mike Ross has had a great career that has seen him win two Heineken Cups and two Six Nations titles while representing Ireland in more than 60 appearances.
With such an impressive resume, it's hard to believe that Ross only debuted at Munster in 2005 at age 26, shortly after which he spent three years playing for the Harlequins in England. Later on, Ross would end up playing for Leinster, where he won two PRO12 titles before hanging up his boots at the end of the 2016-2017 season.
Chris Latham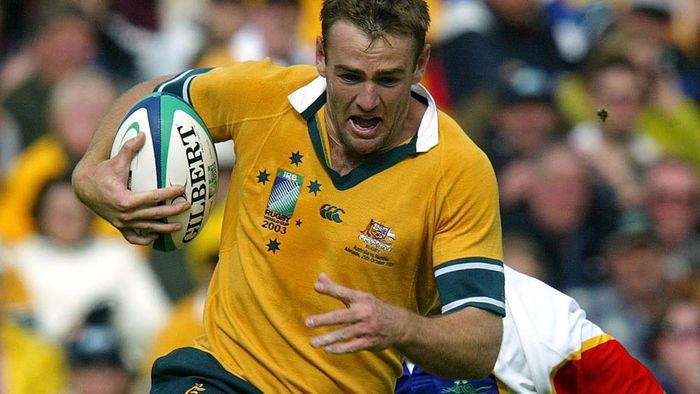 Legendary players are often sighted from a young age, and they are expected to become great in their entire lives. However, that archetype of success does not apply to Chris Latham, who currently stands as the second highest try scorer in the history of the Australian national rugby team.
Making his professional club debut at 23 with the New South Wales Waratahs, Latham went on to become the Australian Super Rugby Player of the Year on four different occasions while playing for the Queensland Reds.
What's even more impressive is that Latham has to wait one year after his debut at professional club level to get a chance to play for the Wallabies, but it's safe to say that the rest is ancient history.
Today, Chris Latham is now regarded as one of the best players in Wallabies history, even if he didn't start his professional career as a superstar teenage prospect.
P.S You can buy any 3 items from our new range for £50 (saving you £25), We ship globally too.
Use code "RVSA50" to apply the discount.